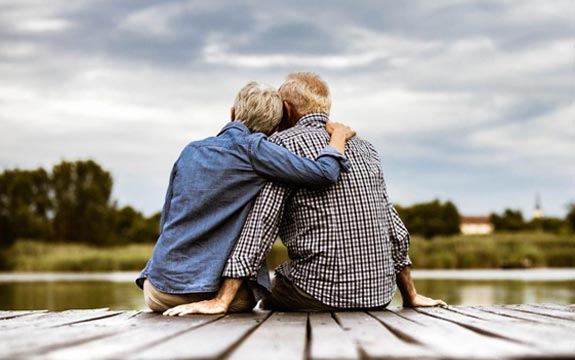 About Us
It's common to put off making investment and financial planning decisions. But it's important to take control.
At Approved Financial Planners we help our clients to take control, make the right choices and Find Their Financial Freedom.
Everything our financial advisers do is designed to challenge the traditional. With an efficient, professional and most of all simple approach to financial planning, we provide a better financial planning solution.
WHAT OUR CLIENTS ARE SAYING
I enlisted the help of Approved Financial Planners when I found myself in a tricky situation. From the very first phone call I felt understood and supported.
Ronny Salomon has guided me gently through a complicated process, always with clear explanations and a readiness to lighten my load.
I remember the feeling of relief when I knew that Ronny had my best interests as heart, that she'd addressed my situation perfectly and that I could fully trust her with my future.
I'm also very grateful for the friendly and helpful team at Approved. Jen and Kim encouraged and welcomed my questions and patiently assisted me when required. I appreciate their kindness.
I feel very happy, and safe in the knowledge that my future is in good hands. I couldn't recommend them more highly.
Have been a client of Approved Financial Planners for 12 months and have been happy with the service provided. Items I wanted addressed were identifed, dealt with and communicated effectively.
Dan and the team at Approved have looking after my Super and Insurances for a number of years. Dan has been very helpful explaining what I need going forward and helping me get there. Recommend Approved Financial Planners.
I highly recommend Approved FP and in particular Dan Stevens. The service has been excellent both from Dan and his support staff and the costs have been competitive. Importantly I feel I have someone working in my best long term interests.
Professional, friendly and knowledgeable service, Dan worked with us to find an outcome that worked well for what we wanted to achieve – highly recommend.
Mick & Sam Wilson – Perth WA
Very professional team of people that organised all our insurances, loans and superannuation.
Daniel and his team have been of great assistance in managing my investments.
They demonstrate great up to date research and are quick to advise and promote change to suit my circumstances. They are readily contactable and no request seems too difficult.
Highly recommend their services and I rest easy comfortable with their efforts
Excellent service. They handle the income stream updates directly with Centrelink and if I have a query they respond quite quickly.
Jayden, Jane Brook – Perth WA
Andrew provided a first class service. He made the process of refinancing our home loan so easy. He listened to our requirements and found us the ideal product. He liaised with our existing bank and settlement was hassle free. I would definitely recommend Andrew to our friends and family.
Seven Step Advice Process