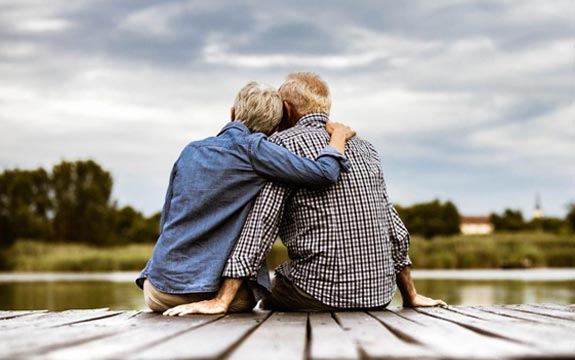 About Us
It's common to put off making investment and financial planning decisions. But it's important to take control.
At Approved Financial Planners we help our clients to take control, make the right choices and Find Their Financial Freedom.
Everything our financial advisers do is designed to challenge the traditional. With an efficient, professional and most of all simple approach to financial planning, we provide a better financial planning solution.
WHAT OUR CLIENTS ARE SAYING
Anne & Bob Worthington – Perth WA
Over many years Andy Van Geyzel has been our financial Adviser. We have always valued his honest opinion on 'investing' our money where it suits our needs. Has a happy personlity and very easy to get on with.
The staff at Approved Financial Planners have always been courteous, friendly, and very helpful with any inquiries.
We are extremely grateful that Senior Approved Financial Planner Andy van Geyzel has been our FP for the last nine years. Andy's knowledge, preparation, recommendations and explanations reflect his professionalism in always ensuring what will be of most benefit to us moving forward. Meetings with Andy are never rushed and are relaxed and enjoyable with plenty of two way communication as Andy completes thorough reviews and ensures all proposals are fully and clearly explained and understood. This has resulted in our investments performing so very well and our complete trust and appreciation of Andy.
Whether on visits or via phone or email we have always found the staff at AFP so friendly, cooperative and prompt in any follow up that maybe required.
My husband & I met with Andy van Geyzel from AFP just before the end of financial year to assess our situation for the coming year and my intending retirement. Andy was extremely helpful and attentive with explaining all the details and the options we had to look at. Being an ex school teacher made his role very useful when explaining to lay people the intricacies of Superannuation and all that there is to know. We were very happy with his advice and hopefully the market will now show some confidence as well. Trish & Phil Baker
Have been a client of Approved Financial Planners for 12 months and have been happy with the service provided. Items I wanted addressed were identifed, dealt with and communicated effectively.
Dan and the team at Approved have looking after my Super and Insurances for a number of years. Dan has been very helpful explaining what I need going forward and helping me get there. Recommend Approved Financial Planners.
I highly recommend Approved FP and in particular Dan Stevens. The service has been excellent both from Dan and his support staff and the costs have been competitive. Importantly I feel I have someone working in my best long term interests.
Professional, friendly and knowledgeable service, Dan worked with us to find an outcome that worked well for what we wanted to achieve – highly recommend.
Mick & Sam Wilson – Perth WA
Very professional team of people that organised all our insurances, loans and superannuation.
Daniel and his team have been of great assistance in managing my investments.
They demonstrate great up to date research and are quick to advise and promote change to suit my circumstances. They are readily contactable and no request seems too difficult.
Highly recommend their services and I rest easy comfortable with their efforts
Excellent service. They handle the income stream updates directly with Centrelink and if I have a query they respond quite quickly.
Seven Step Advice Process